Specialize in Pain Medicine, Psychiatry, Geriatric Psychiatry, Psychosomatic Medicine.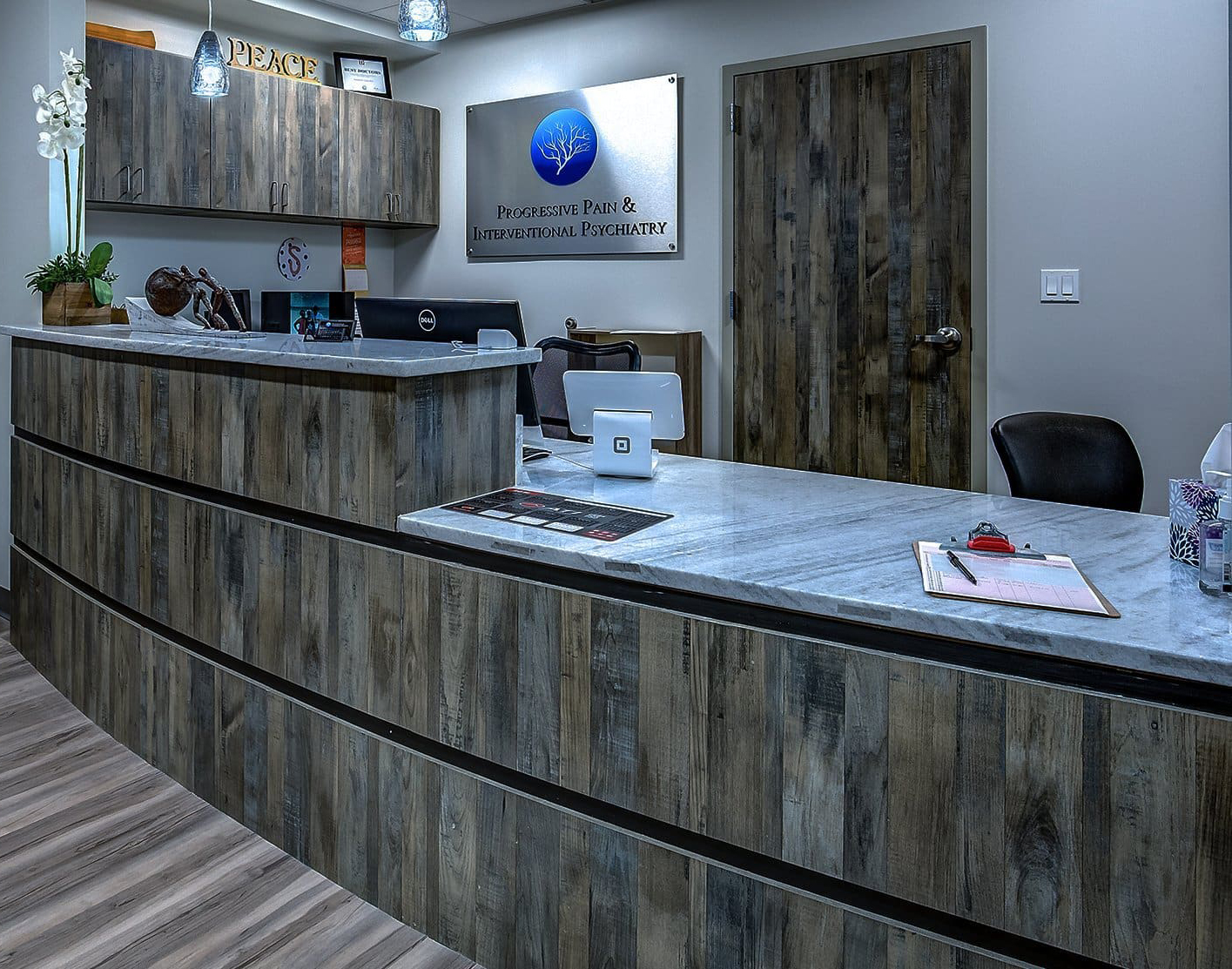 Progressive Pain and Interventional Psychiatry is an innovative pain management clinic as well as a full-service psychiatrist office located in Dallas, Texas. We believe that the mind and body are not as separate but rather different sides of the same coin. We understand that chronic recurring pain can contribute to psychological conditions just as psychological conditions can lead to physical conditions. This is why the clinic has two main areas of focus: conditions of the mind and conditions of the body.
We are specialize in treating complex pain conditions with cutting edge therapies such as ketamine injections, infusions pain treatments and botox injections. We treat patients who suffer with neck, back, pelvic, nerve, and spinal pain. As well as conditions such as migraine, fibromyalgia, arthritis and other common forms of pain and/or injuries. If you have pain, we have a treatment option that will find you relief.
Pain and physical pain is only half of what we do however. Our other speciality is treating complex and often scary conditions of the mind such as: mood disorders, anxiety conditions, and intricate brain disorders. Physiatrists to providers will work tirelessly to find the appropriate treatment methods to help you find relief and clarity; with minimally invasive, effective psychological techniques. Some of these innovative techniques include: brain mapping, and neuropsychopharmacology.
Whether you are suffering from conditions of the mind, body or a combination of the both we are here to help. Our staff is ready and willing to help answer any and all of your intake questions and will make the intake process as smooth and painless as possible. From there you will meet with our cutting-edge team of experts who will thoughtfully diagnose your condition and develop a treatment plan as unique as the individuals it's designed to serve.
For other questions, please use the contact form to send us an email.
Contact Progressive Pain and Interventional Psychiatry Today
Please fill out the form below to be contacted by our compassionate team of experts
who are more than happy to talk you through the process of becoming a patient.
You can also reach us at (214) 826-8000.